Wise woman coaching sessions
Deze inhoud is geblokkeerd en wordt daarom niet getoond. Accepteer cookies om het te kunnen bekijken.
You may feel stuck, imprisoned even. Caught up in routines, obligations, commitments (and all the worry and anxiety around them) that don't feel like the real you.
Not that free, inquisitive, wild feminine spirit that was made for big beautiful things.
Perhaps you find yourself:
in a job that doesn't light your fire;
In the same arguments and conflicts (with the same people), over and over;
hurt by comments and criticism, more than you like;
adapting to and pleasing others, because you don't want to rock the boat;
dictated by 'shoulds' and 'have to's' rather than by what brings you joy;
unable to sort out how to change things and where to go
You are surviving, rather than living a free and joyful life.
Surely, that is not how your life is supposed to be?
But you don't want to complain, because it's not a bad life, exactly…
It takes courage and trust to follow the whispers of the soul.
It takes some cutting away and clearing space for those whispers to come through.
Often, some healing too.
You know your soul has a purpose.
Perhaps you even know what it is – or have at least caught a glimpse of it.
Perhaps you feel you are far removed from anything your soul might communicate.
There's no telling what your life would look like if your soul was your pilot. It might not even look that different from what it is now (then again, it just might!).
But it would feel so different!
Your being would be honoured.
Your spirit would be free.
Your soul would be heard and you'd trust its guidance.
You'd feel joyful, powerful, happy – FREE.
Let your soul be your pilot. Let your soul guide you, he'll guide you well
~ Sting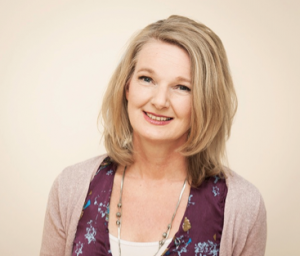 I know you so well, because I've been where you are. Living in my head. Trying to figure out life with that small, anxious, restless part of my brain. Shackled by limiting beliefs and feelings of inadequacy and unworthiness.
In fact, I was so locked up in my head and so tense, that I suffered terrible migraines all through my childhood and adolescence, until well into my thirties. Having some inkling that there had to be another way, but not knowing how to get there.
When I was in my twenties, I remember saying to one of my teachers: 'When I grow up, I want to be a wise woman.'
Seriously, if someone had told me there was a School for Wise Women, I would have signed up there on the spot.
Fortunately, blessed with a relentless determination to find the answers to the big questions, like a hunger in my soul, life put some sages and mentors on my path, and some agonizing experiences that turned out to be important teachers too.
You are a wise woman.
All the wisdom you seek is inside you. Your soul knows – and it's dying to guide you to your calling, your joy, your freedom.
The thing is: you weren't taught how to access that wisdom. Your education and upbringing have trained you away from your intuition, your divine soul wisdom, your eternal being. Instead, you were:
taught to listen to others,
to follow rules,
to look for answers in the outside world.
You weren't taught the divine wisdom of your inner world – and now you don't know the way.
I can help you. I've been where you are, and I've found my way back. I've reconnected to my intuition and inner guidance and can now use it to show you the way in, help you understand the language of the soul and trust its guidance.
You may come up against some limiting beliefs, some unreleased pain.
Don't worry, together we will create a safe space where all can be healed and released.
On my 'becoming a wise woman'-journey (which, by the way, is never done!) I've found the support of sages, mentors and fellow travellers indispensable and priceless. I could never have done such deep transformational work without my coaches and counsellors.
We're not meant to go it alone!
So let's see if we can work together.
You are:
• an aspiring wise woman, waking up to your spirituality and eager to access your soul wisdom
• blessed with a sense of humour and a healthy dose of down-to-earthness
• a heart- and soul-centred professional, ready to take on her own leadership
• wanting to let go of limiting beliefs that no longer serve you, and heal the pain that may be holding you back
• eager to find and live your soul's calling
• committed to your personal growth and willing to invest in time, energy and money
• coachable, i.e. you are curious, open, willing to be stretched. You take responsibility for your own process and are not afraid to ask for what you need
I am:
• an experienced, compassionate, intuitive, heart-centred mentor
• guided by the deep knowledge that we are souls having a human experience
• eloquent in the language of the soul
• quick to get to the heart of the matter
• deeply committed to connecting awakening wise women to their soul's wisdom, so they can reclaim their feminine power and live their soul purpose
(Click here for my about me page)
" "The therapist doesn't heal but rather creates the place, environment, atmosphere and favorable conditions for the healing to take place."
This quote by French philosopher Jean-Yves Leloup perfectly sums up my experience of Karin's gentle and thorough approach to guidance counseling. What I appreciate the most during sessions is Karin's empathetic and non-judgmental attitude: rather than advising me, she listens and asks just the right questions to help me find my way back to my core, even during hard times when emotions boil up to the surface in a chaotic manner. This allows me to feel responsible for my own healing process, and that is, to me, the most meaningful gift a counselor can offer: the confidence in one's ability to heal and move forward while providing quality support when it is needed."
~ Audrey (28), naturopath and holistic therapist in training
"Karin is a true blessing to work with. Not only is she a compassionate listener – which in itself is really helpful for your growth process – she also lovingly confronts, motivates and inspires to take the next step. You grow as a person and as a professional. I have learnt so much from her."
~ Mieke (45), coach/counselor and mindfulness teacher
This is what our work together will bring you:
• a safe, loving healing and growing space
• clarity on your calling
• a process to release the limiting beliefs that are keeping you stuck
• healing of wounds that are holding you back
• clarity on the next steps on your journey in your big beautiful life
• courage and trust in your process and on your path
• a strong and lasting connection to your soul wisdom, which you will use and rely on on a daily basis
• a true transformation
This is how it works:
I offer coaching in two different packages: intensive and comprehensive Wise Woman Mentoring for big beautiful life-transformations and the more casual 3- or 6-session packages, with no frills.
Mostly, my clients start with a 3- or 6-month intensive, and then continue with some additional more causal mentoring.
Intensive Wise Woman Mentoring
(3 or 6 months):
• 2- to 3-weekly, 60 to 90- minute skype* sessions
• unlimited e-mail support
• customized meditations, visualisations and exercises to help and guide you in your process
• weekly check-ins by e-mail
• surprise gifts to support and guide you and cheer you on
Your investment: €1210,- (3 months) / € 2420,- (6 months)
(VAT included, payment plan available)
Casual Wise Woman Mentoring
(skype* sessions only):
3 session-package € 450,-
6 session-package € 850,-
(VAT included, payment plan available)
Is your wise woman curious to check out where us working together can take you?
Let's have a chat first. I don't work with just anyone – and nor should you. I want to make sure we are a perfect fit. If I can't help you, I will tell you, and I might be able to refer you to someone who can. Your soul's next step on this big beautiful journey starts with filling out this short form . I will get back to you within 3 working days.
The exploratory session is on the house.
* mentoring sessions are on skype or zoom, unless we agree otherwise
p.s. I have limited private mentoring spaces available. Currently there is no waiting list.
Download terms and conditions