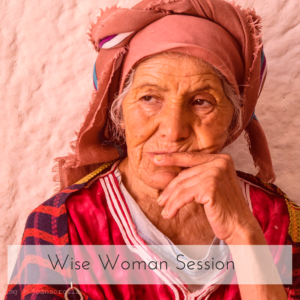 Awakening wise woman!
There is SO much wisdom inside you.
Sometimes it seems elusive and hard to get at though.
It comes in flashes, and you wish you had those more often.
If you could access your inner wisdom more easily you would:
* find the soul-led way out of dilemma's and difficulties
* feel more peace, because you are your own wise counselor
* not get so caught up in the endless ruminations of your mind
* be able to make soul-aligned choices
* find it easier to live your true purpose
Truth is…
You can access your soul wisdom whenever you want
I'll teach you how!
Book a wise woman session
In this session we will:
* do a guided meditation where you'll meet your inner wise woman and get to ask her questions
* do in-depth coaching on the details of your experience, so you get the most out of it
* pull oracle cards for additional guidance, if you wish
You can work on a specific issue, or just listen and see what your inner wise woman has to tell you at this point in your life.
Here's what you'll walk away with:
* easy access to your inner wisdom
* clarity on at least one issue you bring in
* concrete action steps
* a recording of the session, so you can revisit the meditation and the wisdom you received at any time
What a wonderful Wise Woman session. I gained some invaluable insights. Karin guides the visualisation most pleasantly – with lots of space for letting be what is. No musts or shoulds – anything goes. Except sitting up straight, that is a must ;-). The extra value, for me, was in the counseling after the meditation. Karin reflects back what she sees, hears and feels, and that gave me some profound insights. How wonderful to come to the conclusion that I am a wise woman! Thank you Karin, for this beautiful insight.'
Glenny, owner 'Zin in kleur'

Your investment
90 minute session: €147 €87,-
(december 2017 only)
After your payment has been made you'll receive a link to my online calendar where you can book your session.
If you have any questions, please mail to: support at karinbosveld.com
Fotocredit: Joan Sorolla